Manufactured In-House
We fabricate the components for your bespoke T-shaped conservatory in-house. You know you'll get a hassle free build process and outstanding quality.
Finance Available
We have a range of finance offers available here at Dunraven. You can pay for one of our T-shaped conservatories on an affordable credit plan.
Accredited Installers
Dunraven are FENSA approved installers of home improvement products. We are also an experienced, second generation business.
1.
Larger Floorplan
T-shaped conservatories often combine two distinct styles of extension, creating a larger, multifunctional social space that feels connected with home and garden.
2.
Postcode Engineering
All of our T-shaped conservatory roofs are weather engineered to your exact postcode. This means, regardless of windspeed or rainfall, it stands resolute and durable.
3.
Bespoke Customisation
As a fabricator of T-shaped conservatories, we can use your exact design inspiration to create a bespoke extension. You won't ever have to compromise.
4.
Easy Fit Components
Many of the components in our bespoke T-shaped conservatories are engineered to be fitter friendly. Where possible, this helps cut down the installation time.
5.
Energy Efficiency
A thermally retentive roof, insulated columns and breathable components are all fitted as standard. Your T-shaped conservatory will always sit at a comfortable temperature.
6.
Secure Designs
Our T-shaped conservatories are long lasting, durable and secure. Any windows or doors that are specified come with the best locking systems. You're protected.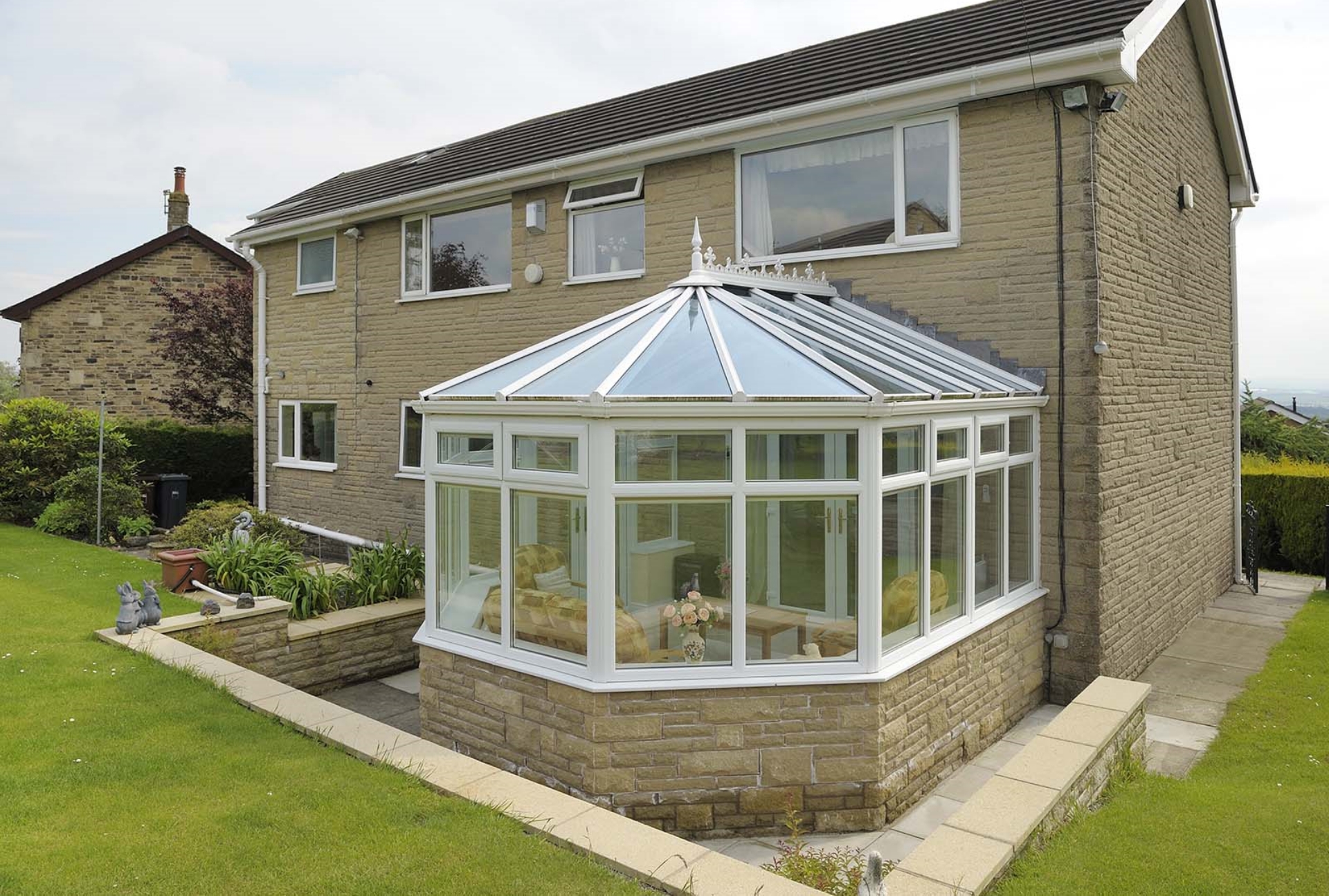 Glass Conservatory Roofs
Our glass conservatory roofs are outstanding. They not only allow natural light to filter in, but they trap in the right amount of warmth as well. This prevents a stuffy environment in summer, or freezing temperatures in summer. They help create a warm and spacious environment in our T-shaped conservatories, helping them become the social hub of your home.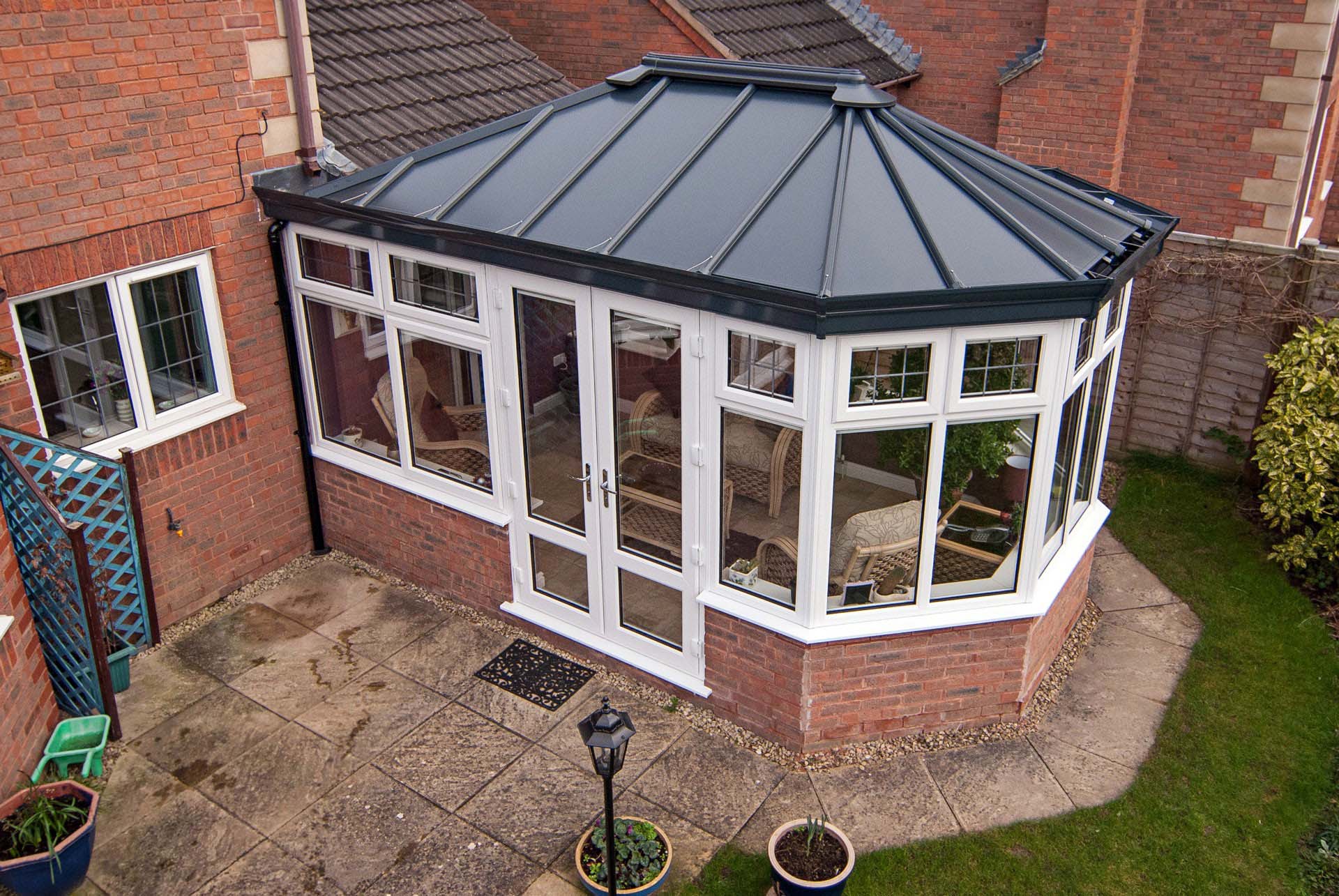 Solid Conservatory Roofs
Solid roof T-shaped conservatories provide a starkly different environment to that of our glass ones. While roof windows still allow natural light in, they provide more of a private environment for you and your family. The contemporary, solid panels are great if you want to use your T-shaped conservatory to work from home, or want to use it as a child's playroom.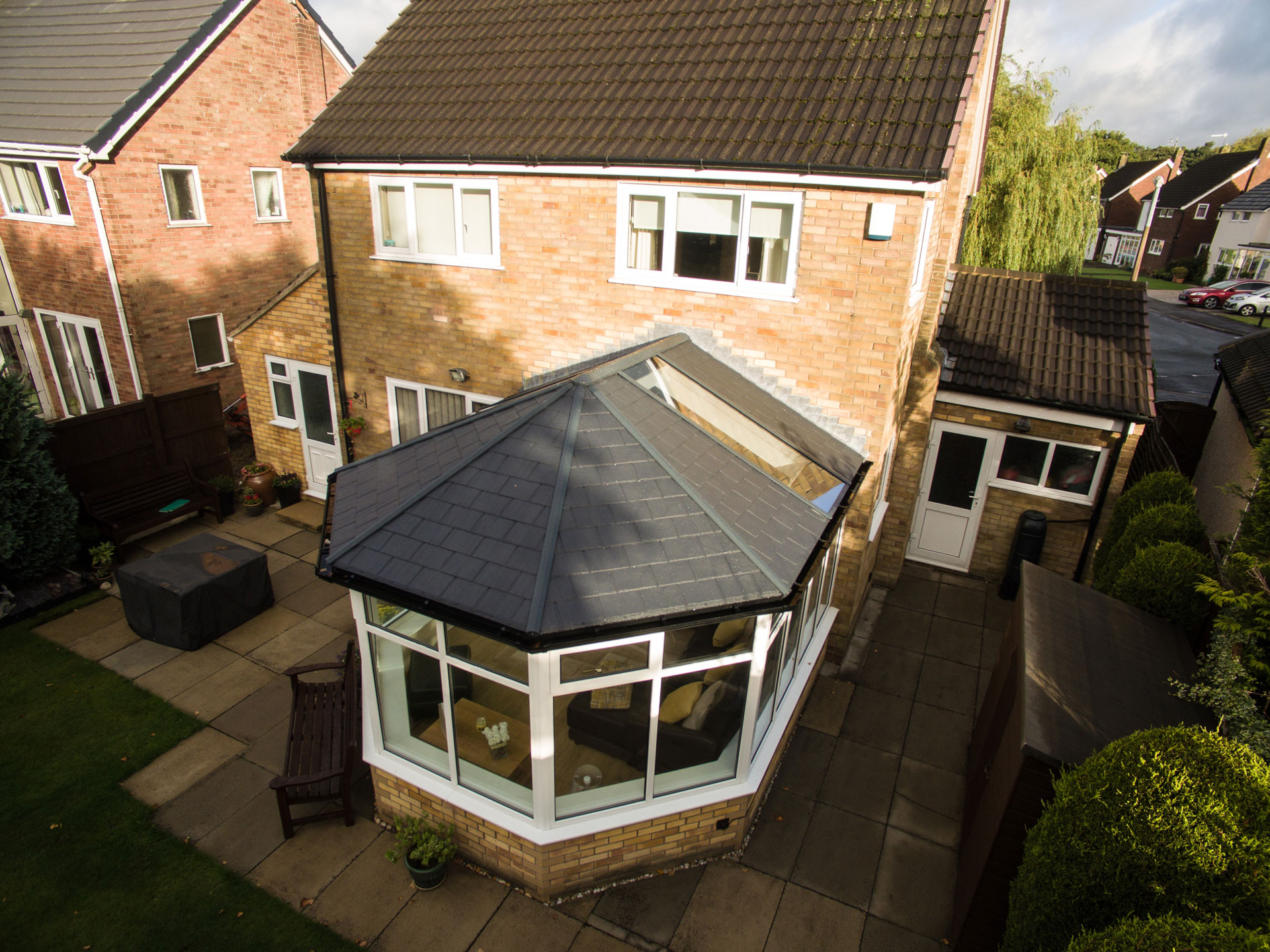 Tiled Conservatory Roofs
Tiled conservatory roofs are a variant on our solid roof, offering a similar practicality but a differing design. They are great thermal insulators and excellent for improving kerb appeal. The secure tiles are weatherproof and incredibly hard to dislodge, providing decades of eye catching aesthetics. We have options to suit modern and traditional properties alike.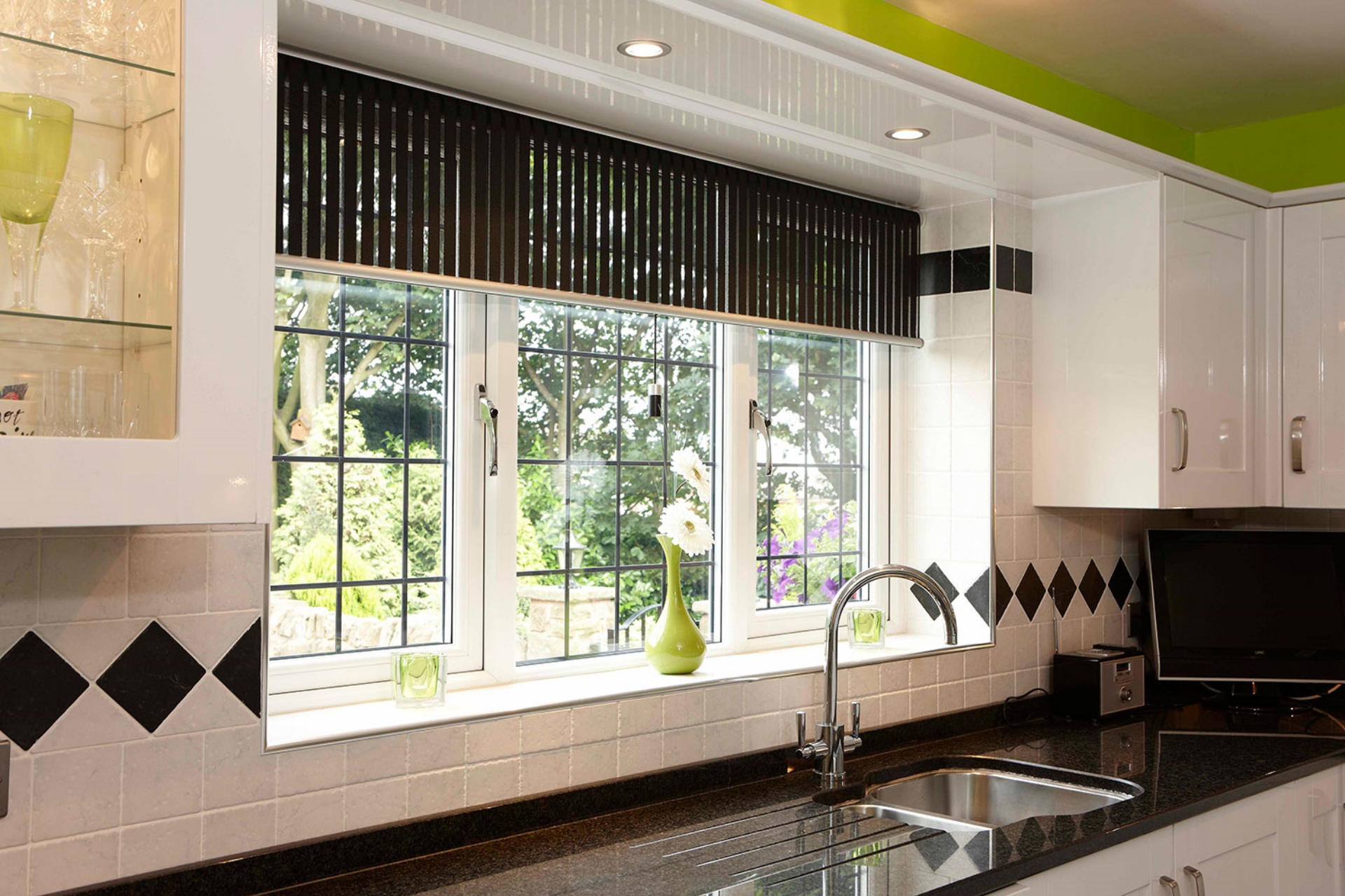 Request a Conservatory Quote
Start your home renovations journey by requesting a quote from the Dunraven team. Enter the dimensions of the T-shaped conservatory you're after, and we'll be in touch to discuss the specifics of the project. We can then provide an accurate quote for the work, first time. If you have any questions about our quoting process, don't hesitate to reach out via our online form.
start your quote
Frequently
Asked
Questions
Find the answers to our most frequently asked T-shaped conservatory questions below. If you have anything else you want to speak to our Bridgend team about, just get in touch.
Get in Touch
Speak to our team today if you have any questions our turnkey home improvement service. Whether it's about T-shaped conservatories or other products, we can help.
contact us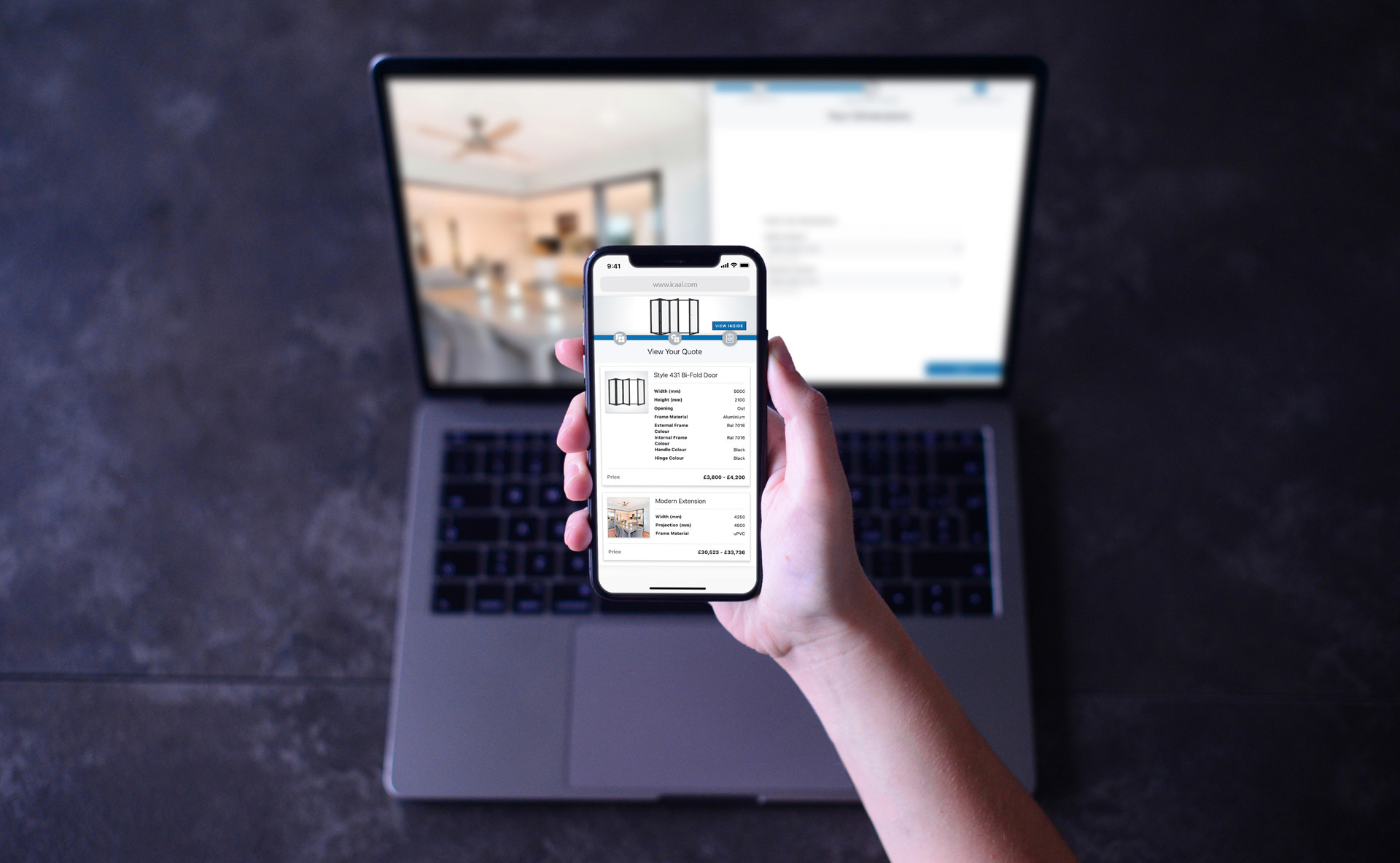 Request a Quote
Request a free quote and consultation from the Dunraven team today. Enter the specifics about your T-shaped conservatory, and we'll be in touch in no time at all.
start your quote